School Visits
In the 1960s and 1970s, the Essex Record Office was located at Ingatestone Hall and received countless visits from groups of schoolchildren. Today, the Hall remains a valuable resource for teachers organising expeditions or field trips for their pupils.

In our experience, the venue is most suitable for pupils at Key Stage 2 but older and younger students are welcome too. The principal subject area that a visit addresses is, of course, History (particularly the Tudor period). The Hall is not a museum but, having been occupied by the same family for 450 years it largely retains its original form and appearance and contains furniture, pictures and memorabilia. William Petre, who built the Hall, was a leading Tudor statesman and the well-documented details of his life and those of his descendants illuminate many aspects of English history.
For further details on the house please see Ingatestone Hall History.

In addition, the Hall and its grounds provide material for study and project work in Art & Design, Geography, Science and Mathematics.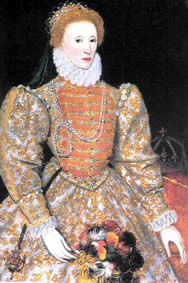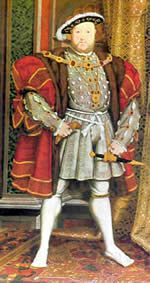 School visits normally take place on Tuesdays, Thursdays or Fridays during the Summer Term but can sometimes be arranged at other times. Such visits do not take place when the house and grounds are open to the public and only one school party is admitted on any particular day.

The customary format for the day is:


| | |
| --- | --- |
| Itinerary | |
| 10 a.m. | Arrival |
| During the morning | Our experienced guides will give the children an introductory talk and tour of the house and grounds. |
| Noon - 12.45 p.m. | Lunch break. Please ensure that your pupils bring a packed lunch to be eaten outside, if fine, or inside, if wet. |
| The afternoon | Devoted to project work set by the pupils' teachers. |
| 2.30 p.m. | Departure |
On the other hand, since we do not admit more than one school on any one day, we are always happy to adapt the programme for the day to suit individual teachers' requirements. It is very important, particularly if you have not brought a school party to the Hall before, that, prior to the occasion, you make a free-of-charge reconnaissance visit to familiarise yourself with the site and to discuss with the Estate Office (tel. 01277 353010) the programme for the day. We do not provide ready-made worksheets but we maintain a large stock of factual and documentary material on which teachers are free to draw.
VISITS COST (2013) £5 per person (Children & accompanying adults)
(Minimum charge - £100)
To book a visit;
Contact Ingatestone Hall
or ring 01277 353010
Points to note
The maximum number of children that can be admitted each day is 60
Our guides will lead the morning tours and assist you during the rest of the day but we cannot accept responsibility for the supervision and care of the children. You should bring with a sufficient number of adults for this purpose (e.g. lavatory visits). A minimum of one adult for every eight children is recommended.
Separate boys' and girls' lavatories are available in the house.
Children can be given an opportunity to visit the Hall's souvenir shop if desired.
PRINT ARTICLE